Air Hockey Table
6ft Classic Air Hockey Table with Table Tennis
Prefer something versatile that you are hide away after use? Our 3-in-1 Edition gives the extra option of converting the Air Hockey Table into Table Tennis. And after use? Simply overturn the table tennis top to reveal an ALL-Black Top to hide the game table away! View it at our Showroom now!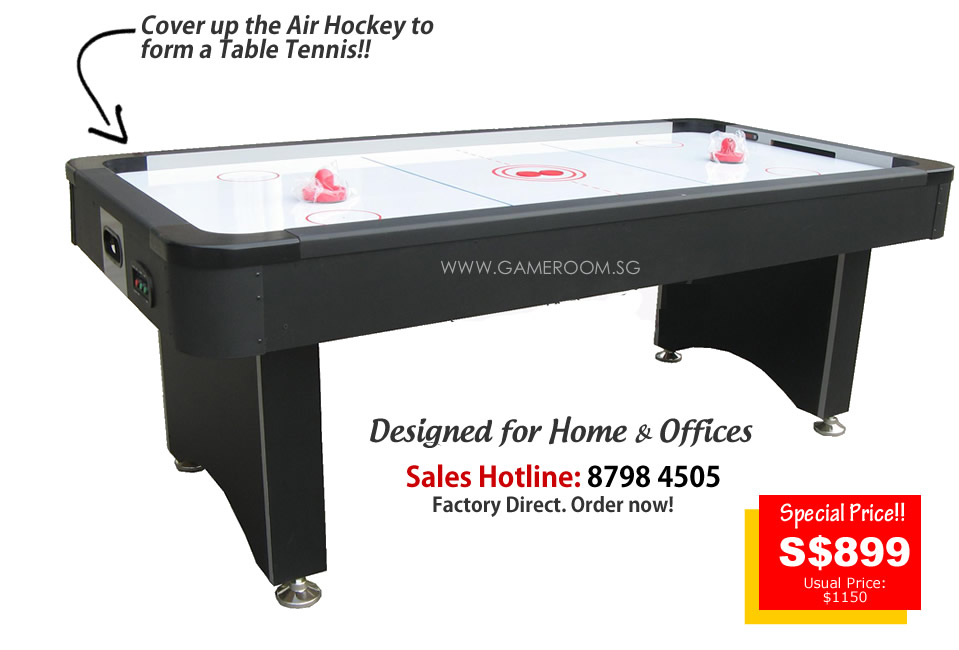 Have you always wished you could have an Air Hockey Table in your residences or workplace at your conveniences? Yes you can now!
CURRENT PROMOTION: FREE Complimentary Gift Set
2pcs Strike Cake
2 ABS Puck
2pcs Table Tennis Paddle
1pcs Table Tennis Ball Once set up, you are good to go for a game instantly!
Table Dimension & Spec:
Table Length: 185cm
Table Width: 110cm
Table Height: 87cm
Table Weight: 75kg