Arcade Machine
Retro Arcade 2-Player
Our Arcade Machine ranges from several retro exterior finishing theme. Beside being a game machine, it will definitely stand out as a centre piece in your home, office or retail outlet.
Play Solo, Two Player Mode to compete or work together to complete the levels. Choose from a library of 645 retro arcade games from Street Fighter, 1945, Metal Slug to Bomber man! Our Arcade Machines come with rollers for easier moving and shifting around in your space!
Need an Arcade Machine to boost teamwork & cohesion? Our 4 Player Station do just that. Play up to 4 players at a single time!
Visit our office to view the available options!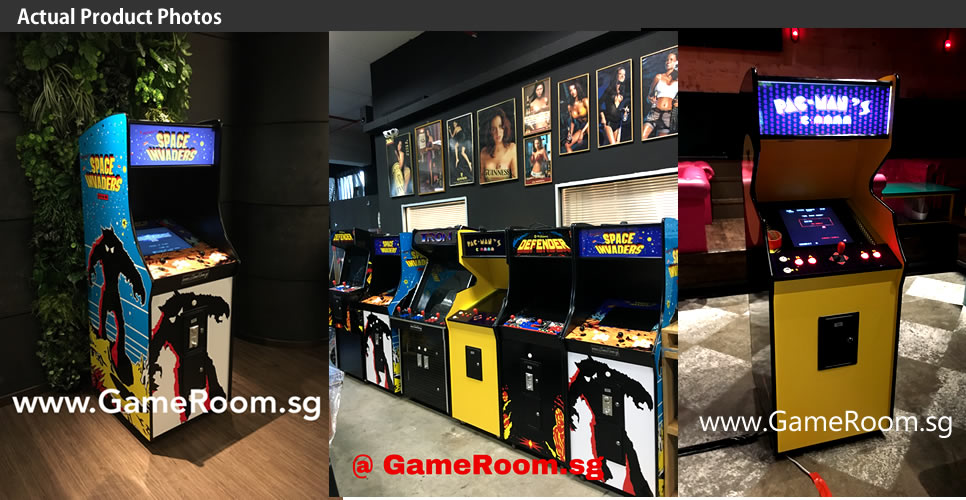 Dimension & Spec:
Height: 188cm
Width: 80cm
Diameter: 70cm
Weight: 100kg
Power Type: Normal 3 Pin Socket 100w
Include: Heavy Duty Roller Wheels for easy movement
Include: 19" LCD Screen Display