Indoor Golf
Tournament Carrom Board
A must have classic game of all time! Traditional Carrom Board Construction. Good Quality! Come with complete accessories and ready to play.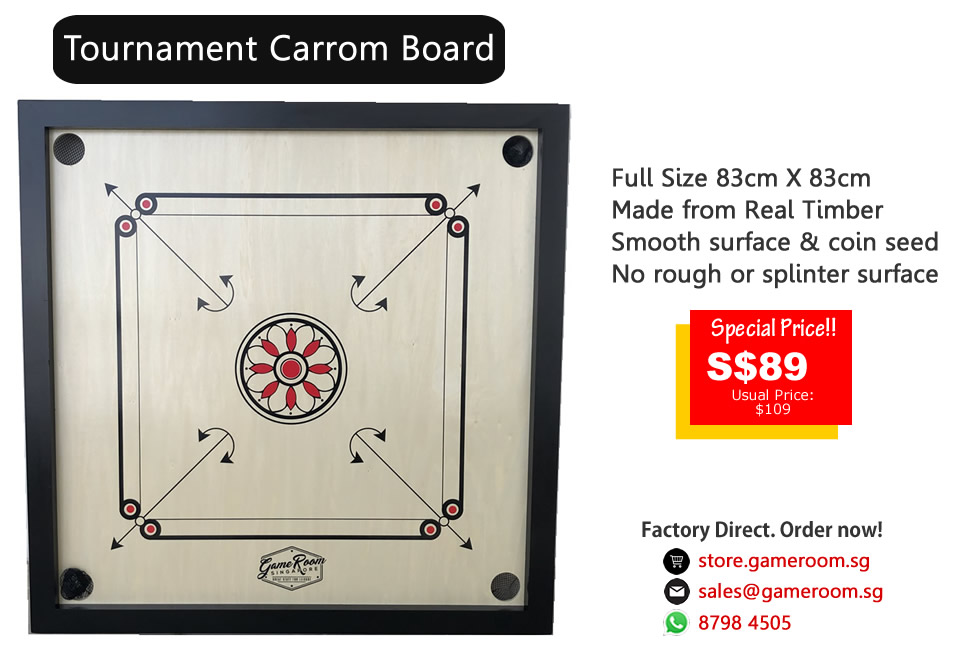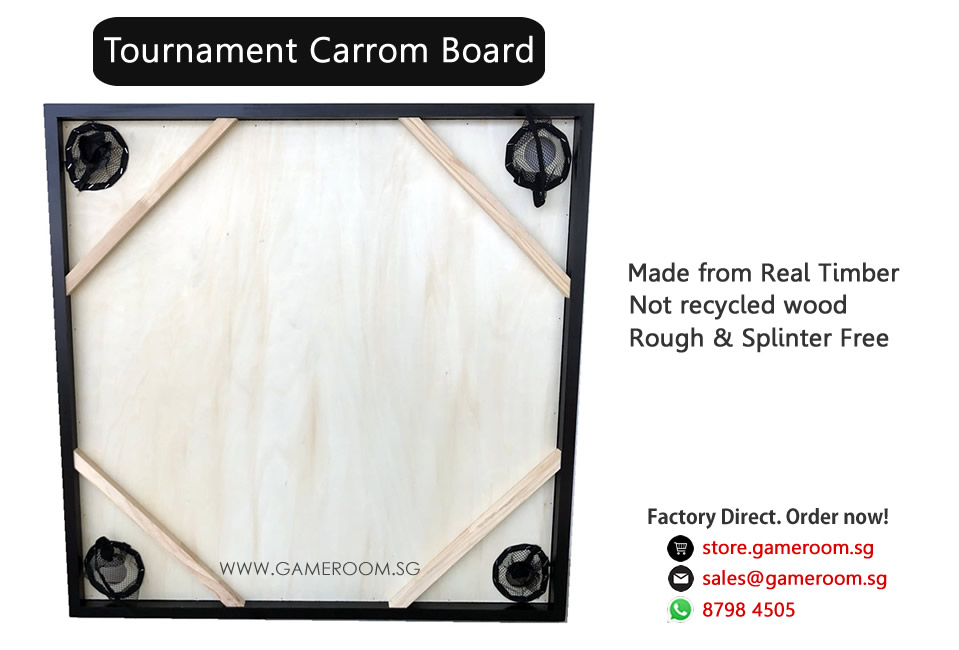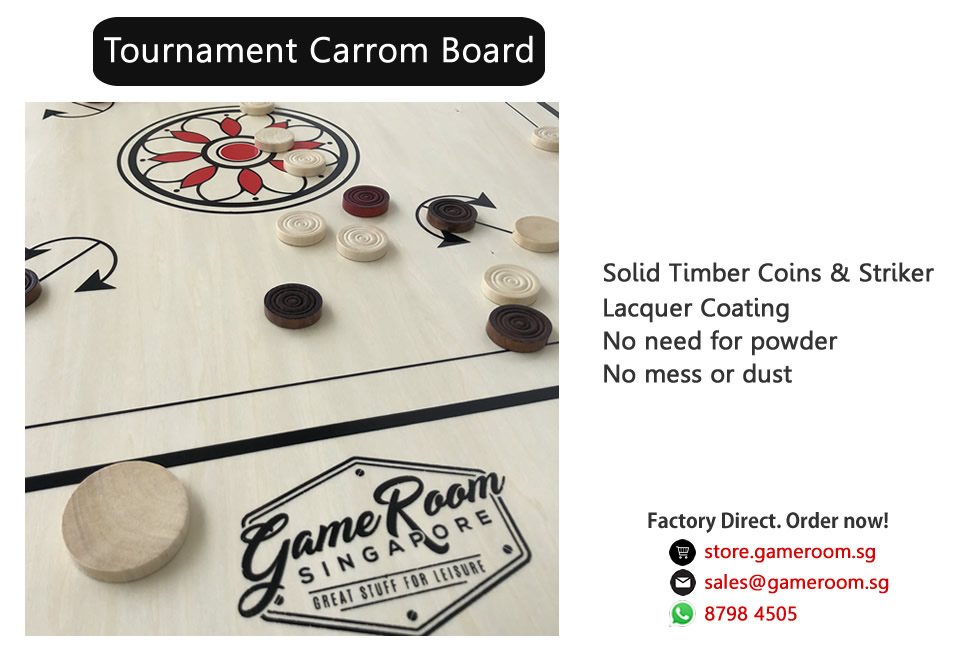 Made of new Timber. Not from recycled wood. High quality finishing ensuring no rough surfaces nor sharp/splinter edges.
Each piece of playing seed is also lacquered by hand to give a smooth touch. Each strike is effortless and glide well. Visit us to test this in person.
Table Dimension & Spec:
Size: 83cm X 83cm

Package Include:
1 Set Playing Seeds