Billiard / Pool Table
7ft Nordic Dining & Pool Table
Introducing our Nordic inspired Pool & Dining Tables, specially curated for homeowners who wishes to incorporate a pool table into their Scandinavian home theme.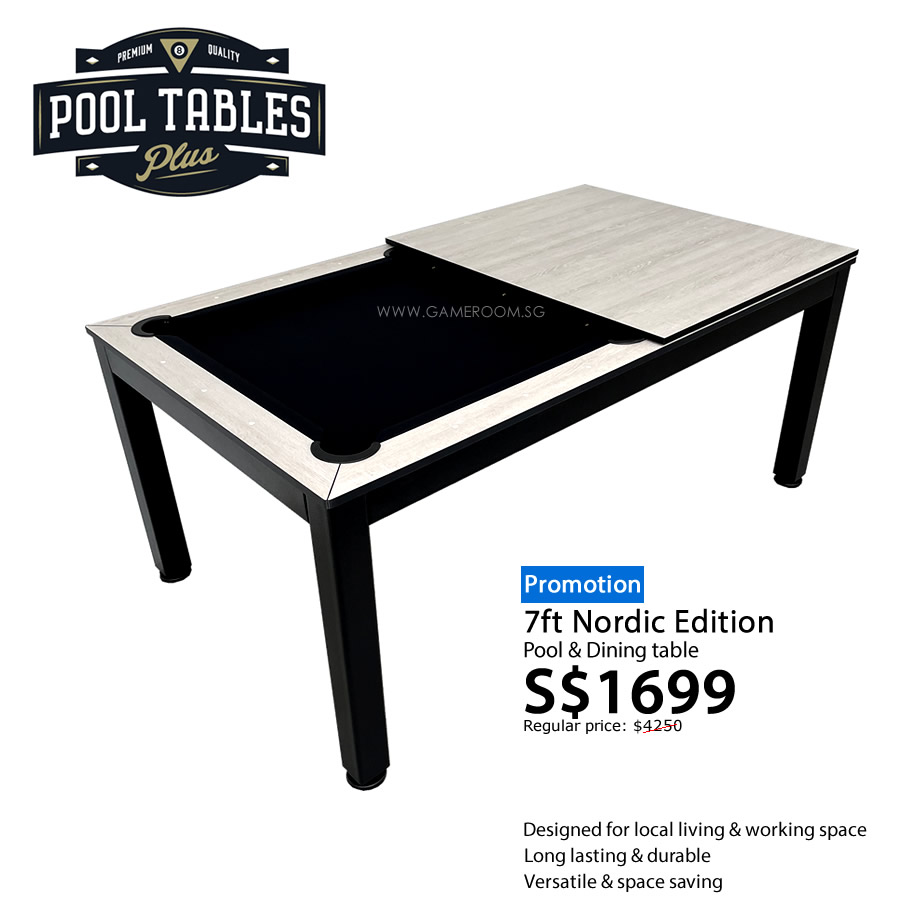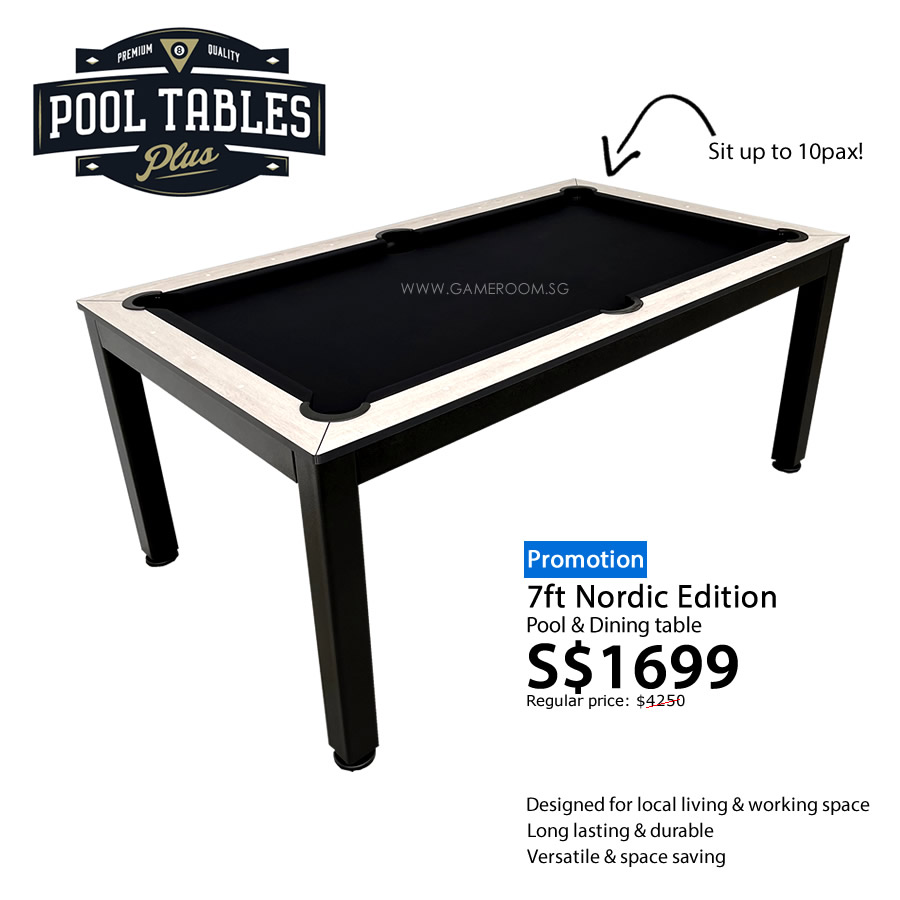 Turn your dining space into a Pool Arena instantly!
Our Pool & Dining Combo Table captivates with quiet power and simple styling, but don't let the compact design or clean lines of this handsome table fool you. Within seconds this table is easily converted from a dining table to a pool table. Crafted from sturdy certified materials & a single steel frame body, this table features tournament tested "True Roll" bumpers, quality nylon/wool blended cloth and handcrafted corner at every end. The Fusion Table is guaranteed to provide hours of family fun and excitement. Matching Bench is also available.
Featuring a waterproof field top. In the event of a spillage, it can be wipe off easily. Have an unbalanced flooring? (Patio, balcony, porch etc) Our Table comes with adjustable Leg Levelers!
CURRENT PROMOTION: FREE Complimentary Gift Set (Worth S$324)
2pcs Split Shaft Cue Stick
1 Set Pool Ball
1pcs Triangle Rack
2pcs Chalk
Bristle Brush
1 Matching unit Sitting Bench (While Stock Last)
Once set up, you are good to go for a game instantly!
Table Dimension & Spec:
Table Length: 214cm
Table Width: 121cm
Table Height: 82cm
Table Weight: 166kg