Soccer Table Foosball
5ft Hoffmann Foldable Soccer Table
Our Tournament Sized Foldable Soccer Table has arrived! Visit our showroom to view!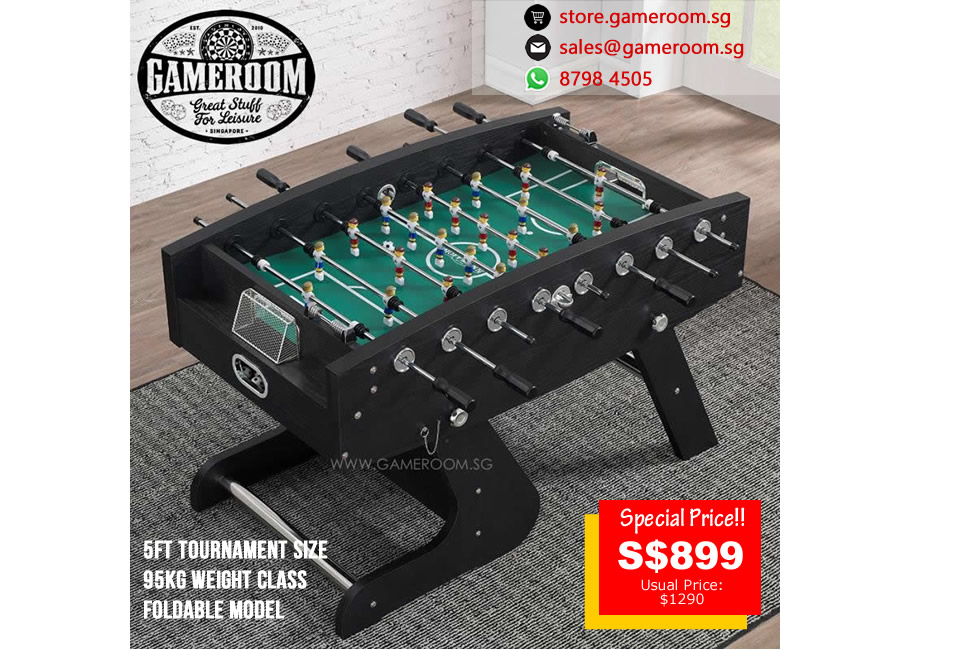 Featuring a weight class of 95kg, this table provides a sturdy and solid playing experience for all. No need to worry about moving tables or rough/strong individuals. The Hoffmann table's rod holder has inner ball bearings to ensure smooth glide of the rods everytime you play.
Flat Packed Carton for easy shipping & store collection. Instructional manual provided for self assembly. Assembly services is also available, please refer to price guide below.
Table Dimension & Spec:
Table Length: 146cm
Table Width: 75.2cm
Table Height: 90cm
Table Weight: 95kg
Features:
Solid Standing Legs
Ultra Strength Playing Rods
Weighted & Counter-Balanced Figurines
Superior Quality Parts
O-Ring with inner ball bearings
Accessory: 4pcs High-Control Rubber Balls.
High Quality Material: Wood, Steel, Rubber & Plastic Parts.